Heating Repair in Solon That Homeowners Trust
KW Lang Mechanical has provided expert service to customers in the Solon, OH area since 1927. And there's a key reason they are so good at what they do – fast, reliable and qualified performance. The worst thing that can happen to a homeowner is that sudden sense of feeling helpless when a home heating system fails. Whether it's a blower fan failing and coming unhinged from its frame, or the system motherboard no longer responding, there's nothing the homeowner can do but call for help. And help is needed right away when the heater fails during the winter when it's needed the most.
Typical issues that can trigger a repair can range from:
Failing to change the heating filters on a regular basis causing the system to work harder,
Eventual wear and tear of the equipment due to time and age, or
Years of temperature changes that eventually cause unsafe cracks in the furnace by which natural gas or carbon monoxide can begin to escape.
It's important to remember many home heating systems last 8 to 12 years at best, and the latter half of that period is when repairs begin to be needed.
Exceptional Heat Pump & Furnace Repair in Solon
Because their technicians are trained with both practical troubleshooting as well as industry standards for heating repair, KW Lang's team is able to tackle just about every heating system repair issue that may come up in today's homes. This training includes expertise in: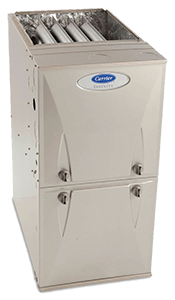 High-efficiency upgrades
Setting up and refurbishing zoning systems
Partial and whole house equipment replacement, and
Emergency furnace repair
Need a Heater Repair? Contact KW Lang
KW Lang Mechanical will always respond and be there when Solon, OH region homeowners need help the most. And with the top combination of their services, products, and reliability, homeowners can rest assured that if something does need repair, KW Lang's team will be there to fix it right the first time. Contact us today to schedule your appointment!