Efficient & Reliable Furnace Replacement in Solon
Deciding to go forward with a new heating system is a huge investment. It probably compares with putting in a pool or buying a car. Fortunately, for those in the Solon OH area, KW Lang Mechanical has plenty of time, experience and know-how in this arena. We provide heat pump and furnace installation services for both homeowners and buildings. Our technicians will ensure that your new systems are put into operation correctly, safely and in the most affordable manner possible.
Installation services from KW Lang Mechanical include:
Entire system check, double-check and compliance review to meet code and safety in every aspect.
Complete removal of an old system, clean up and installation of a new system with a finished level of delivery, including vent and drywall finishing if needed.
Follow-up and system check confirmation, once the installation is running to guarantee everything is operating correctly.
Too often heating system installations are provided by companies who dive, set up a system and then disappear. Homeowners are then stuck with a situation without having any idea how to fix it and valuable money spent.
Need a New Furnace or Heat Pump? We've Got You Covered.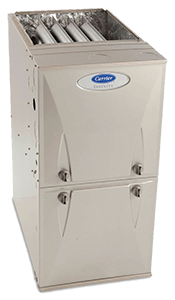 KW Lang Mechanical's professional approach ensures every homeowner serviced with their installation work is taken care of from beginning to end and with top quality follow-through after installation as well. That includes any needed troubleshooting and adjustments needed if it turns out that something didn't work as expected and promised.
The result in every installation case handled by KW Lang Mechanical is happy customers with a working, reliable and efficient heating system. And Solon OH homeowners receive:
Quality
Expertise
Performance
A guarantee of service after completion
Call Today for Heater Replacement in Solon
There are other providers when it comes to heating system installations. However, when a homeowner wants to be sure the job is done right, then KW Lang Mechanical has proven to be the one to call for peace of mind. We also provide furnace repair, maintenance and AC installation services.