Heating Systems We Service in Brecksville
Wondering who to contact for furnace repair Brecksville locals rely on in times of need?KW Lang Mechanical is a trusted industry leader dedicated to finding an economic repair solution for you. There is no need to ignore a heating problem and walk around an uncomfortable, cold home. We have experience with all types of heating systems and parts including:
KW Lang Mechanical provides exceptional Brecksville heat pump service< and repairs on all makes and models and may be able to work with existing warranties. We can even find the best way to fix an entire system if needed.
Furnace Installation Brecksville, OH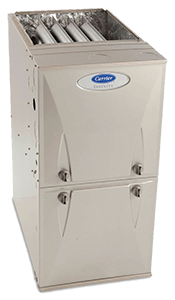 When a new heating system or furnace installation is needed, turn to KW Lang Mechanical for heater replacement in Brecksville. Replacing an old or worn out furnace can add up to a significant value in monthly energy cost savings, and it often means avoiding a series of inconvenient  and costly repairs. A new, energy-efficient heating system can also lower utility bills and provides a more comfortable home. Whether a new heat pump or a whole HVAC installation is needed, KW Lang Mechanical has the expertise and up-to-date replacement techniques to provide superior Brecksville furnace installation. To learn more, contact us today!
What Happens During a Heating Maintenance Service Visit?
If it seems odd to you to schedule an appointment with a service company when nothing is wrong with your HVAC system, you aren't alone. Many people wonder if maintenance is really necessary and what it is that happens during a visit. Here are just a few things that a technician does during a maintenance visit:
Checks for damage, cracks, loose connections or other issues that may make impact the function of your furnace or make it unsafe.
Lubricates moving parts to ensure everything works the way it should.
Checks gas pressure, temperature readings, air flow, and your thermostat to ensure each component is functioning properly.
Each of these things may seem simple but they can help prevent major problems and save you money in the long run. When you need to schedule maintenance for your heating, Brecksville OH residents know they can count on KW Lang to keep their system in good repair.
What's Wrong With My Heating System?
If your heating system isn't working properly, you may want to check a few things first, before calling for help with your heating in Brecksville Ohio. Although we would be more than happy to help with any problem big or small, you may be able to save time and money by checking these common issues:
Your furnace is on but not much air is coming out. Issues with air flow could be explained simply by a really dirty filter. Check your filters and see if that helps.
Your furnace won't turn on at all. Check to make sure you didn't blow a circuit and that your furnace is getting power. If you are, check your thermostat next. Your thermostat tells your furnace when to turn on and off so if it is malfunctioning, your furnace will too.
Your furnace is blowing cold air. Check your pilot light. If it has gone out, you won't get any warm air.
Contact KW Lang Mechanical when you're ready to hire the best air conditioning and heating company in Brecksville!