Your Beachwood Furnace Tune-Up Experts
KW Lang Mechanical is the go-to source for Beachwood, OH, homeowners looking for quality furnace maintenance service. Our company has been in business since 1972 and is the oldest Carrier dealer in Ohio. We service and repair all makes and models of furnaces using experienced, professional technicians. There isn't a problem our technicians haven't come across. We want our customers to have clean and comfortable air throughout the year, and furnace maintenance plays a huge part in that. Our company is rated A+ and accredited by the BBB.
We're known for:
Being home comfort specialists
Offering excellent ongoing assistance
Having affordable services
Focusing on preventative maintenance
Top Rated Beachwood Furnace Tune-Ups
There are multiple reasons to schedule a furnace tune-up with KW Lang Mechanical in Beachwood. A neglected furnace is unlikely to last nearly as long as one that has been properly maintained. Beachwood homeowners using KW Lang Mechanical for their furnace maintenance can count on worry-free, comfortable heat even when it gets very cold in Cuyahoga County. Your heating system will operate efficiently, saving money on your monthly energy bills and reducing your impact on the environment. We also perform a safety check so your home is safe from fire and carbon monoxide poisoning. Safety checks include system pressure and performance, checking for cracks and leaks, proper air circulation, and vent system performance. Heating emergencies can and do happen and so we offer 24/7 emergency repairs in case this happens to you and your household.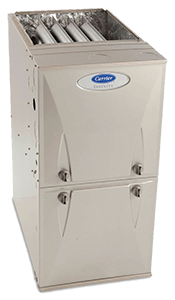 The benefits of furnace maintenance include:
Longer heating system life
Lower utility bills
Cleaner indoor air
Reduced carbon footprint
Improved safety
Beachwood's Furnace Tune-Ups Done Right
At KW Lang Mechanical, we proudly offer Beachwood residents dependable maintenance checks for their furnaces. Our attitude is to treat your home or business as if it were our own. Our techs are drug-tested, wear shoe covers, and respect you and your property. Our technicians are thorough, professional, extensive, and friendly. They don't leave a job until they are sure it is 100% complete.
In addition to furnace tune-ups, we also perform furnace repairs and installations. We offer free quotes on system replacements. Our services also include AC maintenance, and so much more! Please call our office today to find out more.