Furnace Installation Services in Parma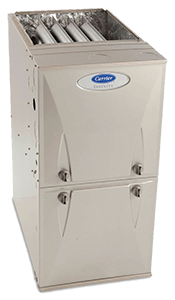 Trying to find the best heating installation, Parma residents? Turn to KW Lang Mechanical for a new furnace or HVAC system. We give free estimates and our wide variety of products means it is easy to find an affordable heating system that also provides a comfortable home. Replacing an old furnace with a newer, energy efficient HVAC system often results in fewer repairs and much lower utility bills. The technicians at KW Lang Mechanical are reliable and trained in the most up-to-date installation techniques, and we have the expertise to offer superior Parma furnace replacement. To learn more about the heating products and services we provide, contact us today!
Heating Services We Offer
Depend on the highly trained experts at KW Lang Mechanical for top-rated heater repair in Parma. We are a trusted industry leader dedicated to finding an economic repair solution that works. Our reliable, skilled technicians can repair all makes and models. We also have experience with all types of heating systems and parts including:
        Furnaces: gas, oil, and electric
        Heat pumps and boilers
        Split pumps and ductless systems
Discover that KW Lang Mechanical is the best name to know for furnace service Parma Ohio. We are available for 24/7 heating system repair and service. If you're in need of furnace maintenance, we help with that too – contact us today!
Troubleshooting your Parma HVAC Issues
A little basic knowledge of your Parma HVAC system can go a long way if you ever experience an issue. Many times an HVAC technician is called unnecessarily for a problem that could have been easily remedied by the home owner. If you are experiencing issues with your furnace, check the following before calling for help:
The thermostat: Check to make sure your thermostat is working properly. For example, if the temperature seems way off or the screen is blank, you may have an issue. If you have an older thermostat, you may want to try replacing it to see if you can get more consistent heat.
Power: It's possible that you may have blown a fuse or a circuit breaker. Check these things first. A simple flip of the switch can save you from an unnecessary repair bill.
Filters: If your issue is air flow, check your filters. Dirty filters can prevent air from flowing freely which will make your home feel less comfortable.
Pilot light: If you have a gas furnace, make sure your pilot light is still lit.
If you're still unsure what is wrong, give KW Lang a call. Our professional technicians can help diagnose your issue quickly and make any necessary repairs.
What We Look For During a Maintenance Visit
KW Lang has been heating Parma Ohio homes for years and if there is one piece of advice we'd offer, it's to get your furnace maintained regularly. Many people may not think it is necessary, but it not only protects your furnace, it also ensures your safety. Here are a few things we do:
Check the heat exchanger for cracks. Cracks can lead to carbon monoxide leaks in your home which can make your family sick or even cause fatal consequences.
Check gas connections to ensure they are in good repair.
Check and lubricate moving parts.
Check temperatures and air output.
Check your thermostat.
Inspect your entire furnace and duct work thoroughly.
Make any necessary repairs and recommend any future work.
Common Parma Heating Issues to Maintain
If you are concerned about your heating in Parma, we may be able to help. If something doesn't seem to be working correctly, the fix might be easier than you think. Here are a few common issues to check before calling for help:
Air flow issues – Check your filter first. If it isn't the issue, check your duct work. You may not be able to identify the issue, but if there is something obvious, you'll be able to tell the technician to start there.
Functional issues – Is your heater not turning on at all? Check your electricity and the fuel source. If that isn't the issue, check your thermostat. The thermostat is the brain behind your furnace and if it isn't working properly, your furnace won't either.
Temperature issues – check the pilot light to be sure it is still lit.
Call KW Lang for Parma's best heating and air conditioning services!