Reliable Westlake Furnace Maintenance
The best way to keep your heating system working consistently and efficiently year after year is with regular furnace maintenance. KW Lang Mechanical in Westlake, OH, is the company you want to rely on to keep your system operating reliably. Since 1927, we have been an industry leader. Winters in Westlake can get very cold, so it is important you have a functioning heater. We work diligently to keep our customers warm, safe, and breathing clean air throughout the winter season.
Why you should choose us for furnace tune-ups:
BBB accredited with an A+ rating
Service all makes and models
Drug-tested technicians
Licensed, bonded, and insured
President Award winner
Oldest Carrier dealer in Ohio
KW Lang Mechanical performs furnace maintenance throughout Westlake in both residential and commercial locations. Our skilled technicians are adept in handling the specific challenges of both environments.
Efficient Westlake Furnace Tune-Ups
Furnace maintenance is important to ensure that you stay out of the cold during the winter season in Westlake. It is critical to keep your system running at an optimum level. Our technicians have the skill and experience to keep your heater functioning properly throughout the cold winter months.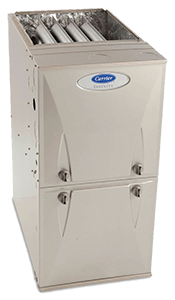 Heating maintenance can:
Boost your system's energy efficiency
Lower heating bills
Maintain indoor air quality
Maximize your system's life
A furnace tune-up is an integral part of any maintenance program. By giving your heater a thorough checkup, we are able to spot problems before they turn into big issues. Our services will keep your furnace working safely and minimize the need for major repairs. We will check your filters, ignition efficiency, system pressure, airflow, and all safety switches.
KW Lang Mechanical in Westlake is a Carrier factory-authorized dealer, but we can work on all makes and models. We bring our experience and expertise with us to every service call. Our technicians will wear shoe covers and respect you and your property while they are working.
Go-To Heating Services
A full system check will make sure that you will have heat when you need it most. There is no reason for you to be left sitting in the cold. Our furnace tune-ups are thorough and complete. Our technicians will take good care of your system while respecting your home. We will treat your house or business as if it were our own.
Call us today for more information about our heating maintenance program or to schedule an appointment. In addition to providing quality furnace tune-ups in the Westlake area, we also offer heating installation, AC maintenance, and 24/7 emergency heating repair services.